At Ponderosa Roofing, we're experts in all types of roofs, whether it's metal roofing or shingles. We'll take care of all your maintenance needs, ensuring that your roof is clean and free of debris, algae, and grime that can cause damage over time. Our team will also inspect the sealant and make sure it's tight and secure.
Regular maintenance is key to extending the lifespan of your roof. Our highly trained professionals will inspect your roof for any signs of damage and address them promptly. We offer both Commercial and RESIDENTIAL ROOFING services, so you can trust us to handle any roofing project with ease.
When you choose Ponderosa Roofing, you can relax knowing that we'll leave your roof looking better than ever. Our goal is to provide you with a clean and beautiful roof that won't cause any serious problems in the future. You won't have to lift a finger – we'll take care of all the work for you.
Contact us today for a free estimate and let us take care of your roof cleaning and maintenance. Don't wait until it's too late – invest in regular roof maintenance now to save yourself money and headaches down the line. Trust the experts at PONDEROSA ROOFING to keep your roof in excellent condition.
Request A Free Instant Quote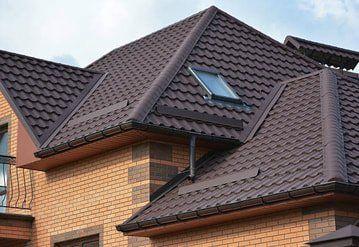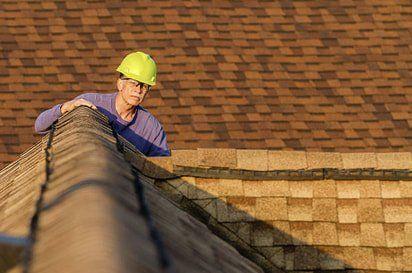 Our roof inspectors will produce a personalized report to help make an informed decision and the budget required to choose the best roof system needed at a competitive price. 
Maintaining a Roof can be quite a bit of work. It needs to be cleaned and kept free of algae, dirt, and grime, so that it can have a long life and continue to function properly for a long time. However, things happen and roofs don't always hold up as they should. If you want to know how your roof is holding up and if any work needs to be done, then having an inspection done may be necessary. Don't worry, Ponderosa Roofing can take care of that, too. We are available to come out and inspect your roof and make a list of any and everything that needs to be done. Call us for a free inspection, we will give you an estimate of the cost.

Should You Have a Yearly Roof Inspection?
Once we have finished our inspection, we will write up a report on what needs to be taken care of immediately, as well as things that can be taken care of in the future. What's more? We can help you take care of them. Ponderosa Roofing will write you up a free report before beginning work on your roof so that you know exactly what we will be doing. We don't want there to be any surprises when working with us, so we will let you know ahead of time what we will do and give you a free estimate on how much it will cost you in the end. 
       Ponderosa Roofing Inspection Service is an excellent way to stay informed and stay on top of any problem areas. We will give you a list of everything we feel needs attention and get your approval before beginning work. We only hire the most highly qualified and trustworthy people to join our team because we want you to have the best experience possible. Ponderosa Roofing works for you and we guarantee you will be satisfied with our services. Our friendly and professional experts work quickly and thoroughly to ensure that your roofing needs are met. Contact us today for a roofing inspection and let us take care of your roof.
What Should Your Inspection List Include?
Even new a roof should be inspected after violent storms. Otherwise 5 years after it's being replaced and more frequently as its aging. Several factors can lead to deterioration beyond the weather, amount of rain, long and brutal winters, humid and stormy summers as well of quality materials and installation method. 
          Your inspection list should include more than just a simple visual observation. Your inspector should be walking on the roof providing it is safe to do so, a "bouncing" surface could reveal a weakness in its structure. From a close look, deterioration of shingles are more easily observable, peeling sealant can be seen as well as loosening nails and corroded metal flashing or gutter loosing their grip on the roof side that could start to sag. Chimney can also be inspected at the same time as well as rubber boots for pipes. A good inspection is sometimes all it takes to prevent major damage if caught in time.